2011 Huo Hu Award Winners For Best DoaE ROMs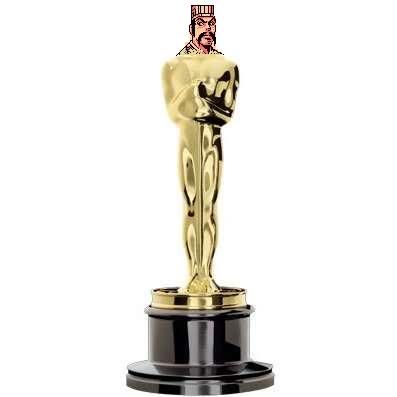 Best Story line/Text Modifications: TIE: Destiny of an Emperor 2.0 - Cao Cao Edition and Destiny of an Emperor 2.0 - Rise of Lu Bu
Runner up: Yuan Shao's Revenge
Destiny of an Emperor 2.0 - Cao Cao Edition: This was the first mod I played that completely deviated from the Liu Bei and the gang story line. It had massive text updates and a completely different story. Really liked the story on the Yuan Shu mod too. I tend to favor mods that change the main cast of characters and change the story around.
yep a huge amount of text has been updated and I really liked the part when Ma Chao left because Cao Cao killed his father, nice story.
James tells a great story and he knows the history well. Lots of thought went into this tale.
Destiny of an Emperor 2.0 - Rise of Lu Bu: the plethora of changes, and overall theme is quite consistent.... and the fictional story progression is in place as well. Comedy is nice.
Best Map Modifications: Destiny of an Emperor 2.0: Rise of Lu Bu
Runner up: Yuan Shu Mod
Yuan Shu mod is a candidate too, but I guess I'll take this.
New 'optional' routes for traveling convenience, provides a more open-ended NES style RPG experience. Great Wu stone maze and the Yellow Turban area is way different (even if a little ugly and un-natural looking).
Best Battle System / Tactic Modifications: Ludmeister's Remix 2.0
Runner up: Yuan Shao's Revenge
Agility based attacks, DoaE2 damage, 8 tactics, each general using their own tactics, plus a completely revamped tactic system. Not to mention totally revamped weapons and armor.
Ludmeister's Remix 2.0 - Of course, many improvements from this mod. I unhesitatingly nominate this.
Best Difficulty Modifications: TIE: Destiny of an Emperor 2.0 and Destiny of an Emperor 2.0: Cao Cao Edition
Destiny of an Emperor 2.0: If I remember correctly this was the first mod that really set a new standard of difficulty for mods.
I cannot vouch for the Cao Cao mod, but DoaE 2.0 was pretty hard.
Destiny of an Emperor 2.0: Cao Cao Edition: Some of the mods here are hard too, but this is the hardest.
Love a tough DoaE, and this was tough despite a myriad of officer options in Wei. Built off of DoaE 2.0 and it's splitting hairs.
Best Portraits: Yuan Shao's Revenge
Runner up: Destiny of an Emperor 2.0: Rise of Lu Bu
Yuan Shao mod - I remember a Wu mod created by CaoJay also had very good portrait insertion, but this gets my nomination.
Yuan Shao's Revenge. I have portrait/sprite envy
Yuan Shao mod was the first one I played that used new portraits,sprites outside of DOAE. While not necessarily my favorite choice of open mouthed individuals, it was the first to use these + new colors which other mods are using like the Yuan Shu and Rise of Lu Bu Mod.
First DoaE with all the DoaE 2 / DoaE 3 portraits, ensures that each character has his / her own portrait.
Best ROM Tool: Destiny of an Editor
Of course, no explanation needed.
Destiny of an Editor - Viva Niahak.
Destiny of an Editor. All of it.
DOAEditor, and the ability to change all sorts of officer attributes at text at whim... at least when it doesn't error out your whole mod.
Constantly growing program that allows us to do so much.
Best ROM Enhancement: Agility Based Attacks
Runner up: Expanded Graphics (Portraits and Sprites)
This enhancement makes the AGI stat nearly as important as STR and INT and makes Qi Shou into a very effective and powerful tactic.
Best Comedy in a Mod: Destiny of an Emperor 2.0: Rise of Lu Bu
Runner up: Yuan Shu Mod
Rise of Lu Bu - sonic.penguin will know why I chose this.
There are times I go through and play and it seems like a Dynasty Warriors game with all the classic quotes and silly behavior from townspeople. I think there are no less than 10 townspeople talking about action figures, buying DoaE books, etc.
ROM of the Year: Destiny of an Emperor 2.0: Cao Cao Edition
Runner up: Yuan Shao's Revenge
This is the mod that got me into DoaE ROM hacking. Totally different story, different characters, increased difficulty, several new innovations at the time, easter eggs, and more. So this gets my nomination for the first annual rom of the year. Of course there are also other mods that I really enjoyed.
Well this derseves my recommendation, it was made in 2009 and still be good enough to be considered one of the best DoaE mods ever created. Play it and you'll know why.
Definitely has to be this for me (not really ROM of the year, but all the ROM's up until this point in DoaE hacking - end of 2011). DoaE 2.0 was fun, but kind of felt like a waste of time because it's the same story. But DoaE 2.0 Cao Cao edition helped set a template for building new roms with different forces, and made us consider different factors when building a mod. For example, there is a surplus of talented officers in Wei but the Wei mod is a clinic on making officers useful for a certain time (ie fixed soldier counts that last just long enough for the character to be useful). Combined with a brilliant story, hacking ahead of it's time, and the perfect difficulty balance, it is the clear winner for me. Doesn't hurt that of the three top forces, Wei is definitely at the top for me in terms of interest (Dian Wei, Jia Xu, Zhang He, etc are some of my favorites).